Bollywood Twister
Architecture firm: 4site architects
Location: The site is a wetland approximately 100 meters off the BWSL
Promenade Mahim Bay, Mumbai.
Built area: 1,10,000 Sq.ft.
Visualization: Arun Kumar, Ramya R Joshi
Tools used: SketchUP, Photoshop
Project name: Bollywood Twister
Principal architect: Chandrakant S Kanthigavi
Design team:
Sagar Gupta
Rohit Baligidad
Vidya Singri
Sourabh Navani
Ranjani N
Varshith V N
Nagarjun M
Mohit Makhija

Collaborators: NA
Interior design:  Design year: 2015
Completion year: 2015
Site area: 1,10,000 Sq.ft.  Landscape: NA
Civil engineer: NA
Structural engineer: NA
Environmental & MEP engineering: NA
Lighting: NA
Construction: NA
Contractor: NA
Supervision: NA
Manufactures: NA
Client: NA
Status: NA
Mumbai, or erstwhile Bombay is the largest metropolis of India and an answer to the likes Shanghai, London or New York. It is the financial capital and trade epicenter of the country, a city of lifestyles and narratives. The 'Maximum City' of Bombay is renowned all over the globe for the enormity and surrealism of BOLLYWOOD, which is the nickname given to the Hindi language Film Industry located in the city.
language Film Industry located in the city. The industry has come a long way and bloomed since its inception, to a multi-billion dollar industry, only second in capacity to its American cousin,Hollywood. Bollywood is goliath in terms of revenue generation and employment, both direct and indirect, supporting a multitude of auxiliary industries like tourism, music, design and fashion. Bollywood's film production center is a government-owned studio facility known as 'Film City' in the northern suburbs of Mumbai. It is an integrated film studio complex with several recording rooms, gardens, lakes, theatres and grounds that serve as the venue of many Bollywood film shootings.
lakes, theatres and grounds that serve as the venue of many Bollywood film shootings. The participants are tasked with proposing a new holistic and integrated vision to inject a new sense of purpose in a Film City. The competition encourages participants to conceive and imagine additional innovative programming and integrate the functions of a film city with other auxiliary functions to increase the commercial, social and ethical viability of such facilities.
The proposal should strive to create an iconic landmark representing Bollywood and its significant contribution to the cultural landscape of the subcontinent for over a hundred years. It should be styled according to the suitability of this enormous industry and transform the skyline of Bombay.
Images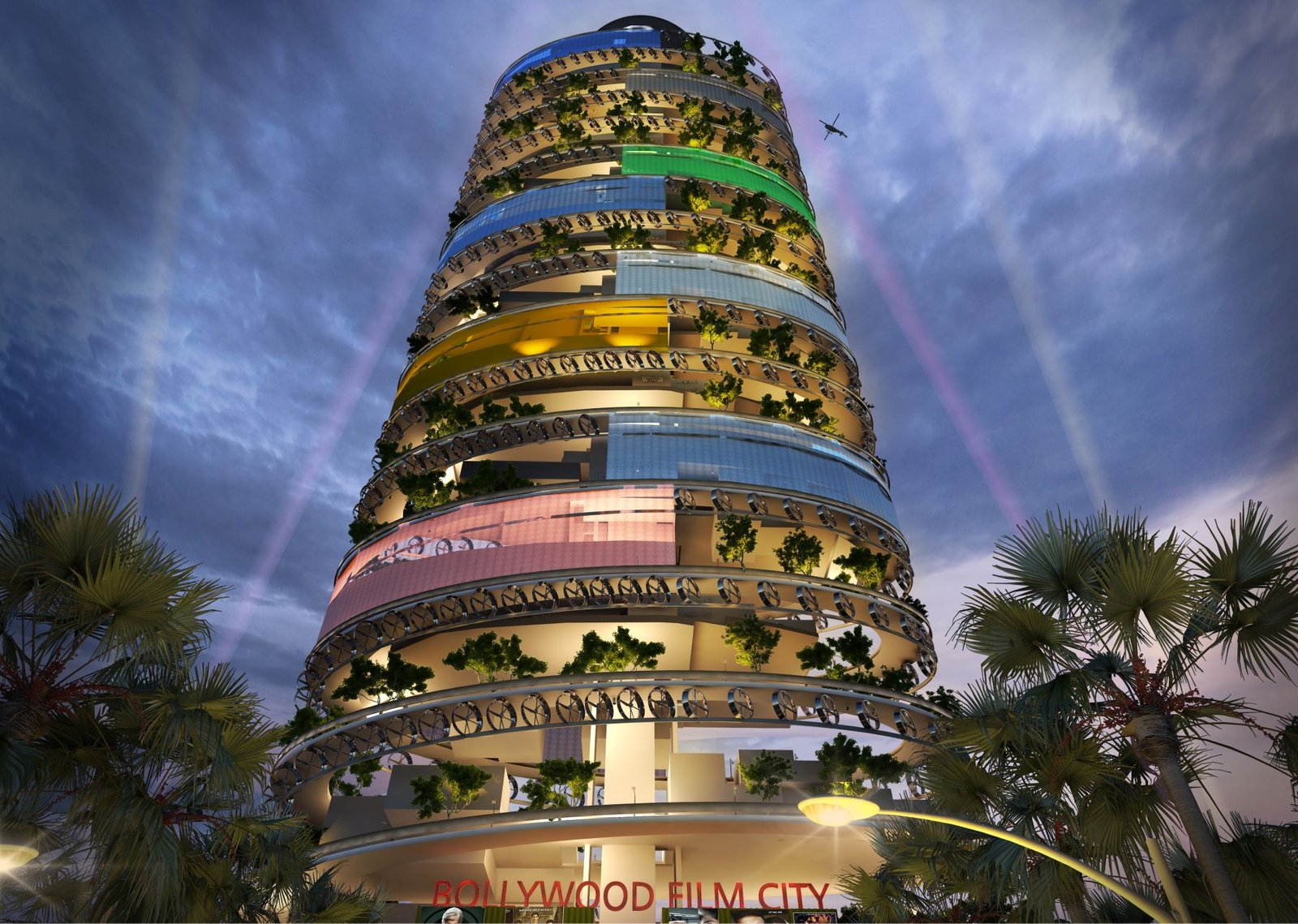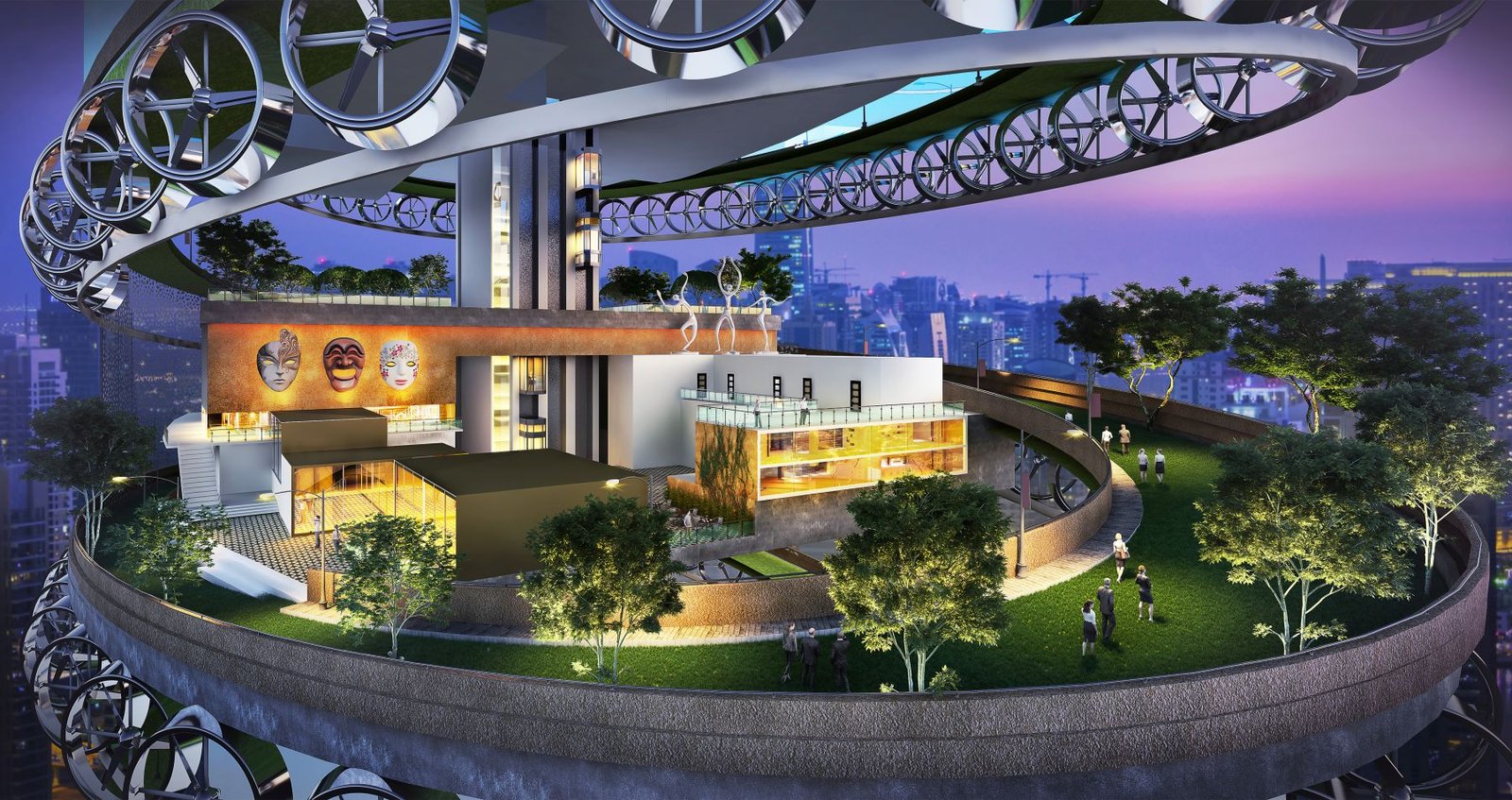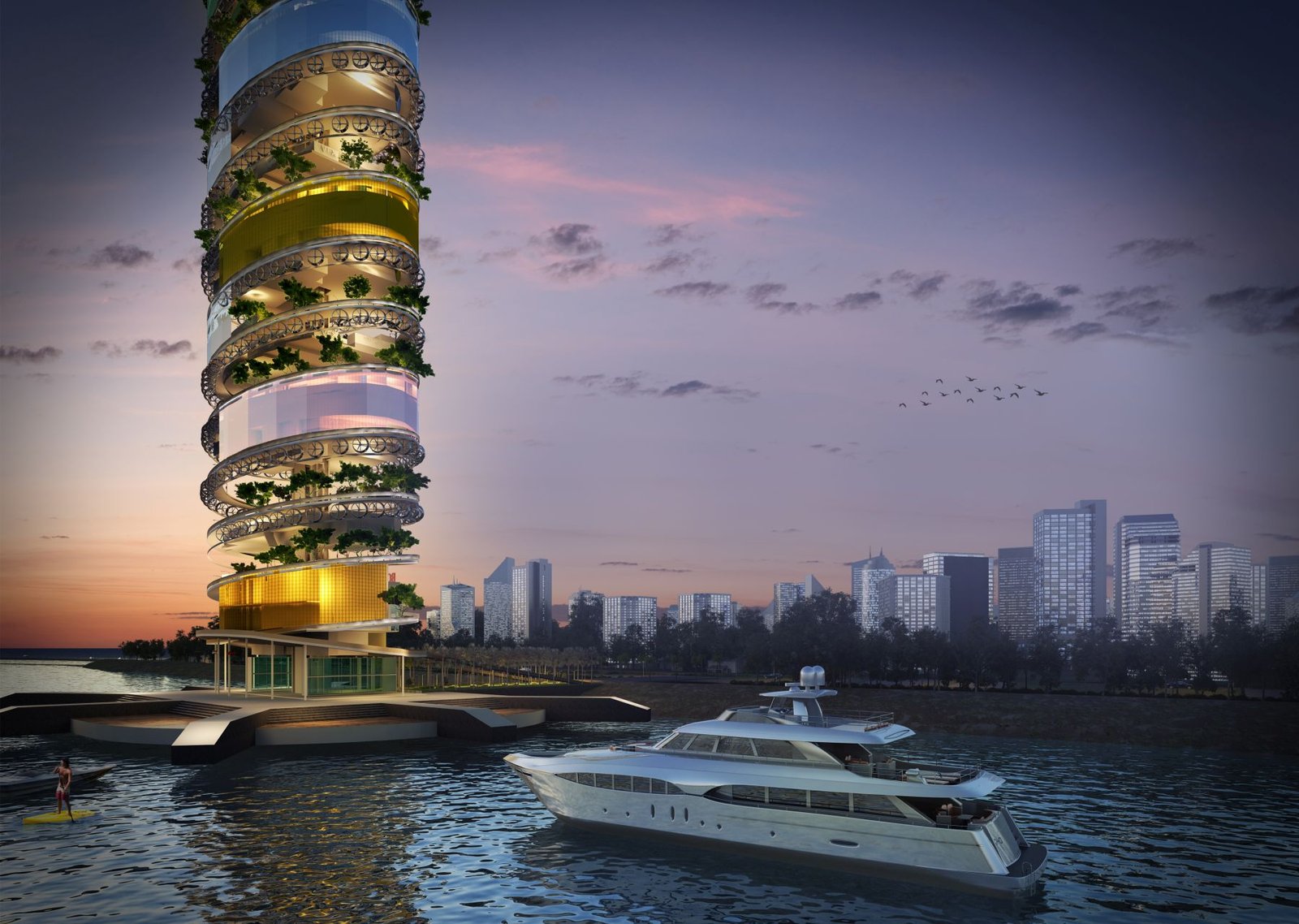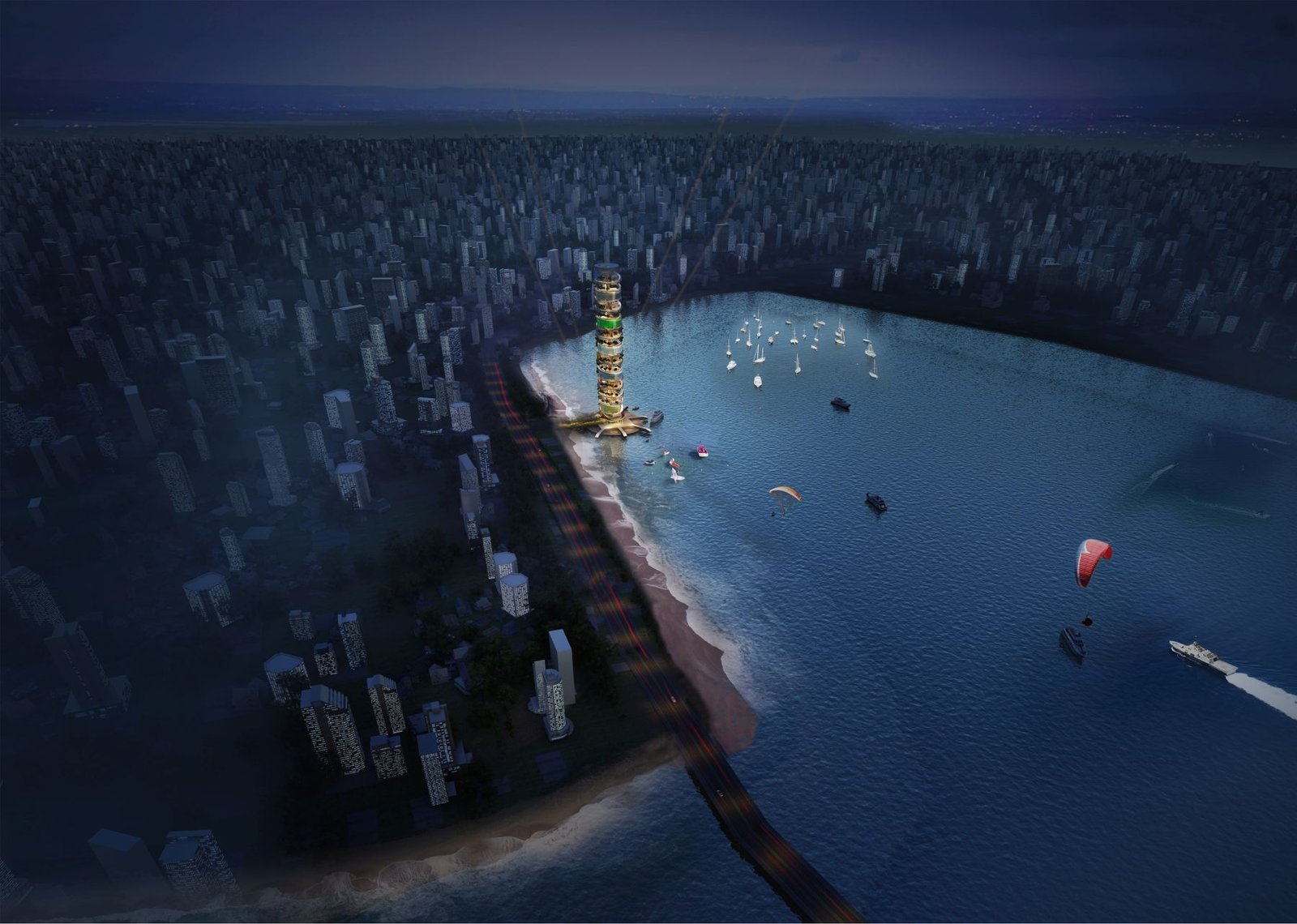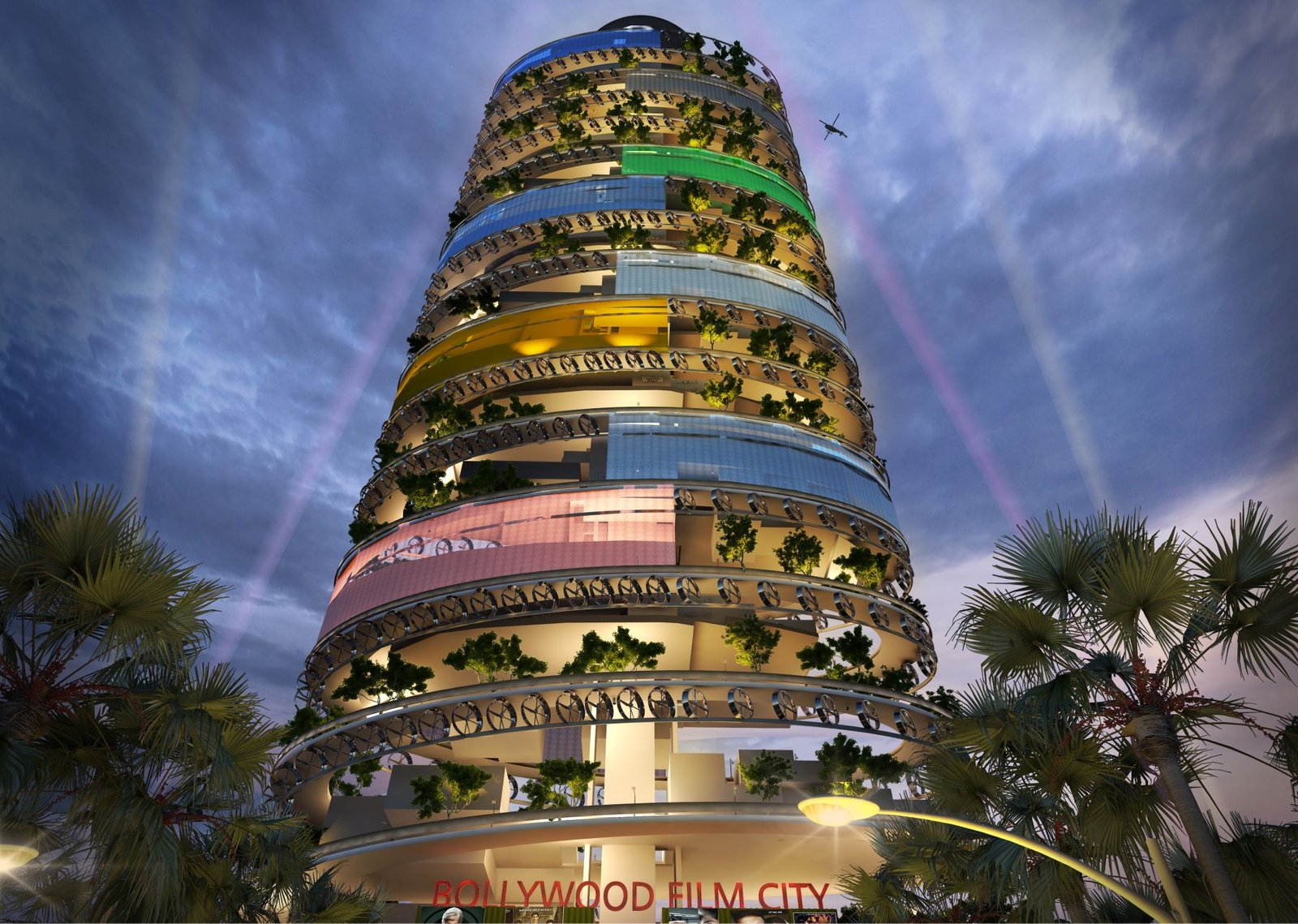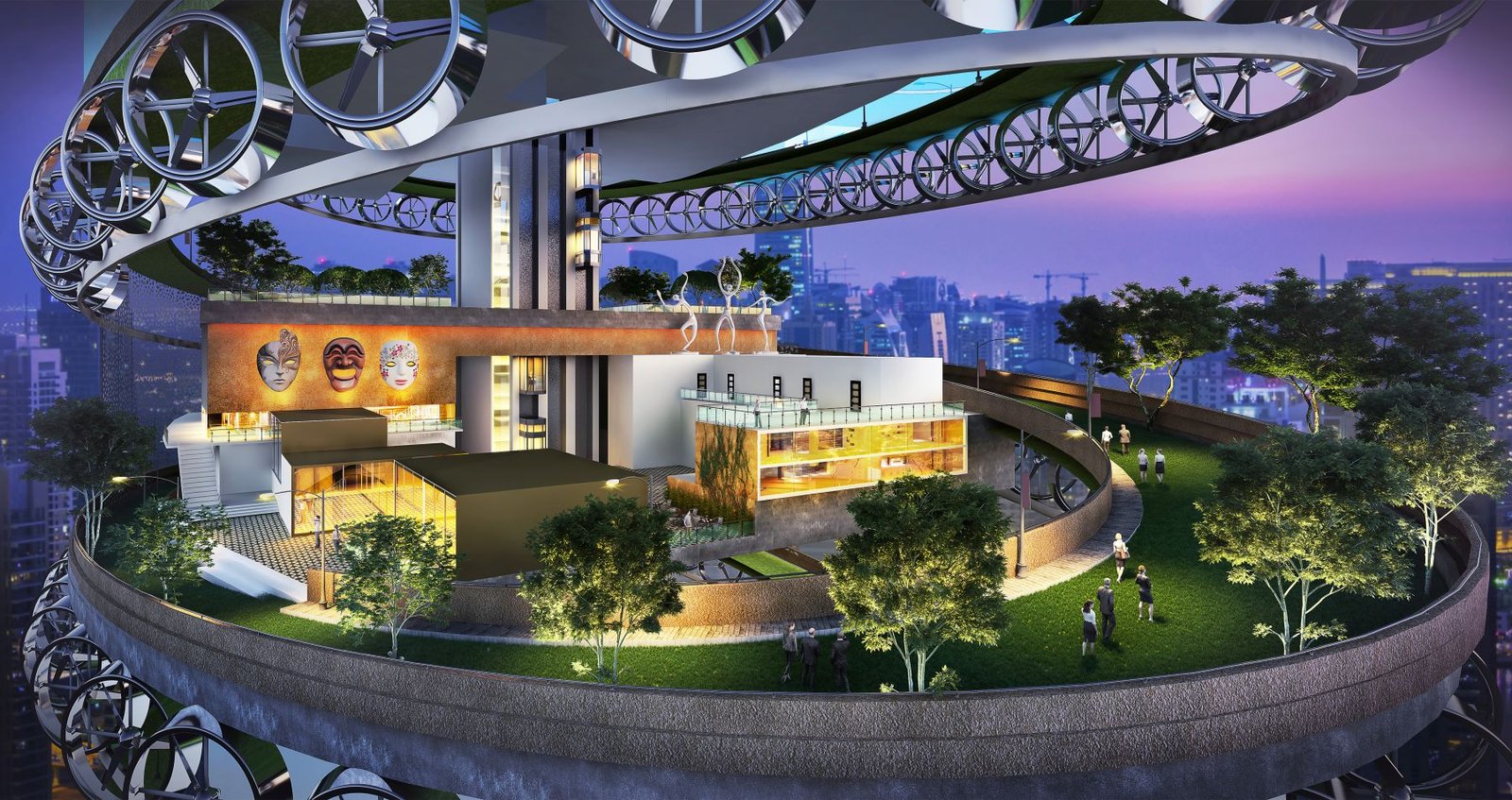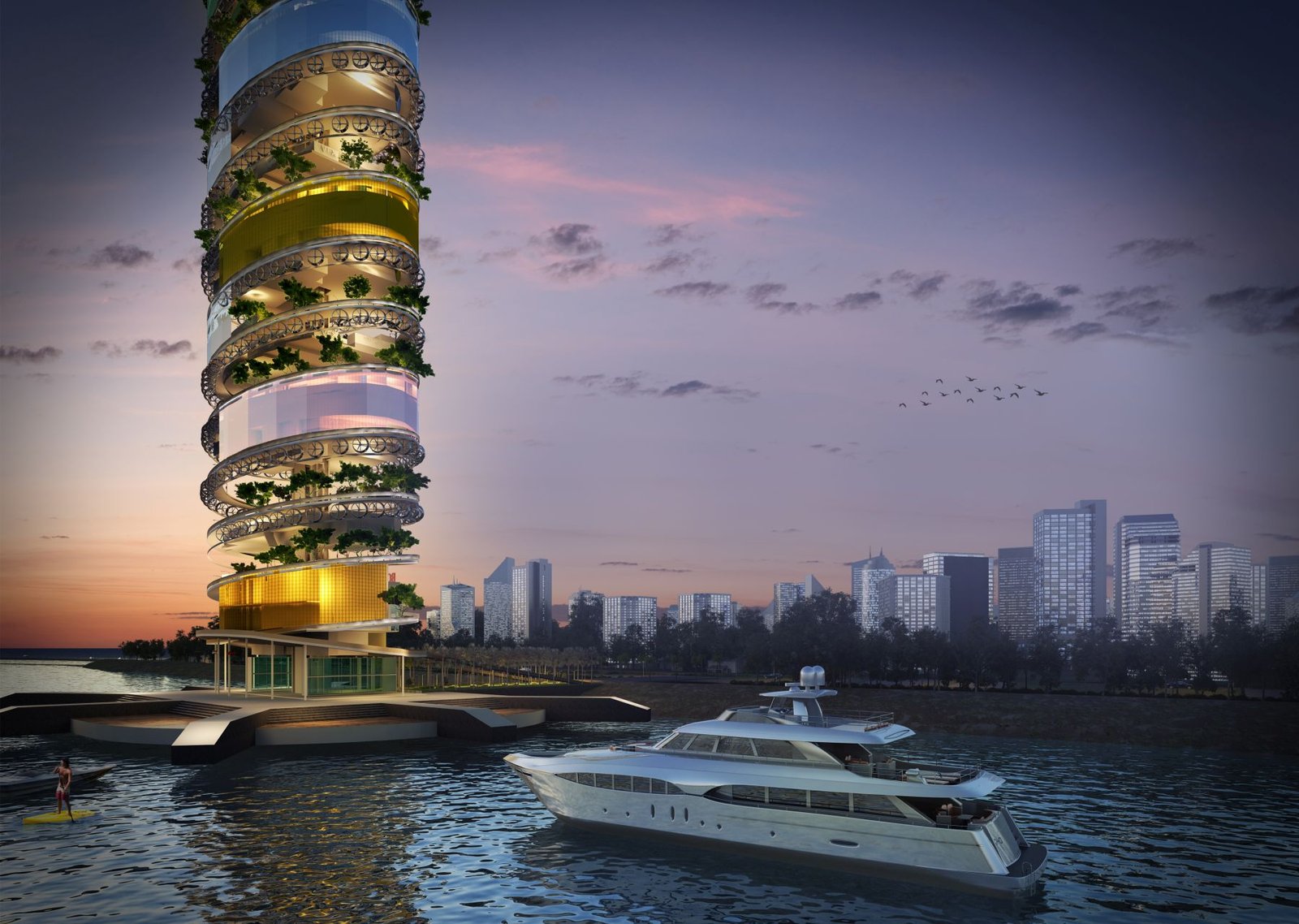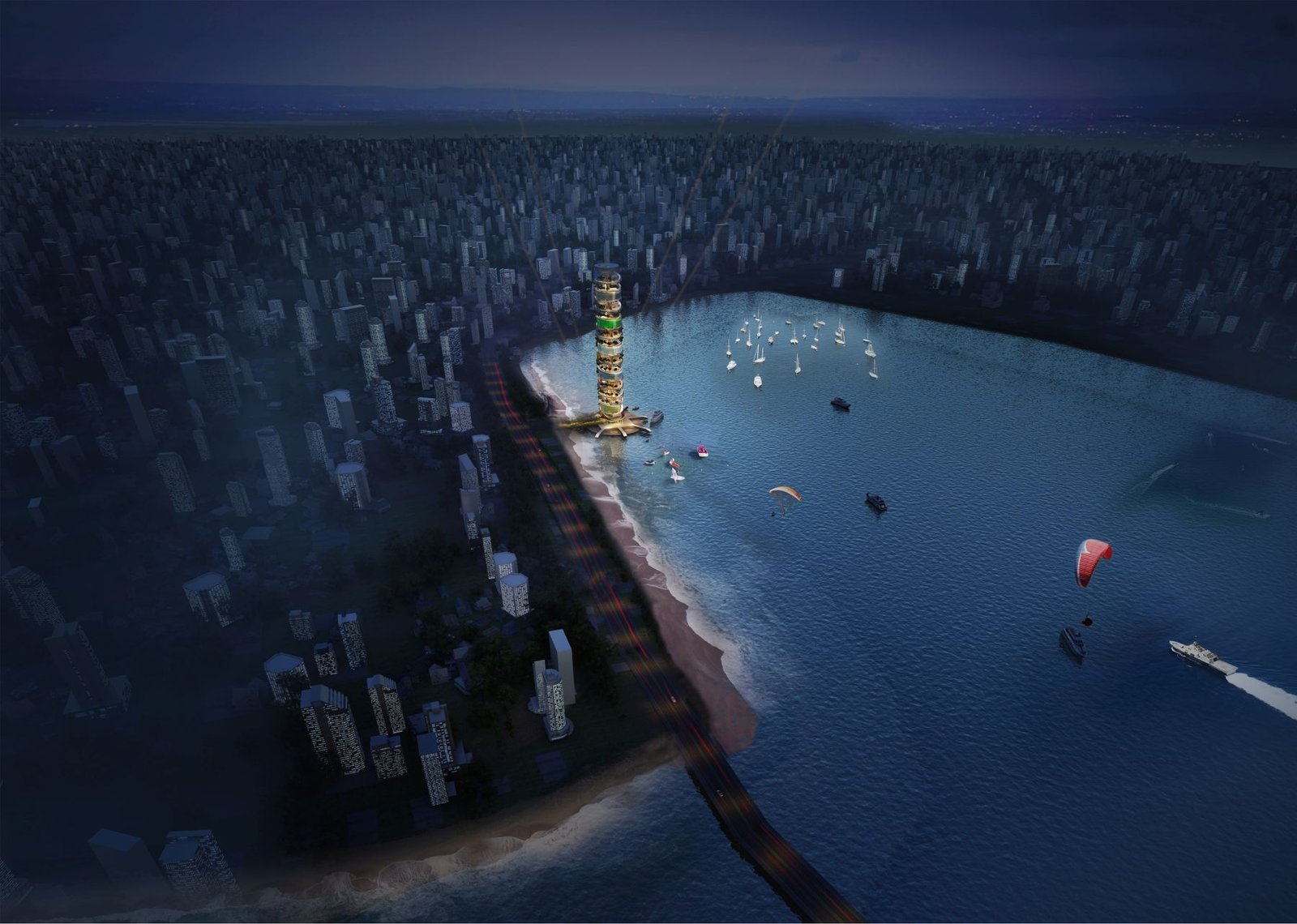 Drawings
The design for the tower should explore the insertion of alternative energy methods, responsive and adaptive design techniques and self regulatory systems to strike an equilibrium between the input-output energy cycle.
The neighborhood of film city occupies prime land in the heart of Bombay, but has lacked the globalism and iconicity portrayed by the neighborhood of Hollywood in Los Angeles, which houses all the legendary studios, theatres and film production units across its bay.